Shukhov Lab announced results of poster contest
Three winners are to present their portfolios for the final decision
Shukhov Lab held a poster contest from 17 October to 8 November, 2018. The contest was open to students of creative majors who were willing to present their own vision and original concept of 'Prototyping Future Cities'. In total 26 works were submitted from Moldova, Mexico, Turkey, Belarus and different Russian regions.
Shukhov Lab team would like to thank each participant of the poster contest!
Jury evaluated works from 1 to 10 points, the short-list includes works with more than 20 points in total. According to the voting results, there are three winners scored 24 points. Further decision will be carried out on the basis of the winners' portfolio.
Winners
Short-list
Jury
Vicente Guallart architect, academic supervisor of the master program 'Prototyping future cities'

Elena
Mitrofanova
architect, Shukhov Lab leading expert fgdfgdfgdfgdgfdfgdfgdfgd

Yuriy Gulitov graphic designer, tutor at the HSE Art and Design School, member of the Russian Union of Artists and Russian Union of Designers

Svyat Vishnyakov graphic designer, lecturer at British Higher School of Design and Bangbang Education School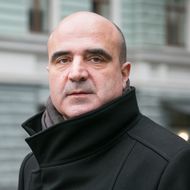 Vicente Guallart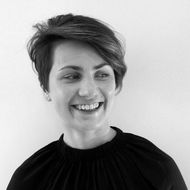 Elena Mitrofanova